Machining Performance Comparison Between CNC And RP
Publish Time:
Author: Site Editor
Visit: 11887
In the past fifteen years, significant progress has been made in prototype replication. Initially, most RP technologies have obvious advantages in terms of speed, but due to problems in accuracy and material properties, the further development of the technology is limited. Since the emergence of RP, due to the threat of certain competition, CNC can bring well-known benefits while improving its speed. Similarly, RP has also been improved in terms of accuracy, material properties and surface polishing.
Understanding these two techniques is particularly important for choosing the right processing tools for the job. The following guidelines can help in the selection of tools.
Material
RP is restricted
The research of materials has gone through a long process. The range of material selection is enlarged, and the performance is guaranteed. Currently available materials include metals, plastics, ceramics and composite materials, and the choice of materials is still subject to some restrictions. Moreover, the properties of most materials do not match well with the properties of material processing, molding, and casting.
CNC is almost unlimited
Machining center can do cutting treatment for almost all materials.
The maximum size of the part
The maximum size of RP is 600x900x500mm
Although the existing industrialized equipment cannot process dashboards or baffles, the existing prototypes can be used to produce most daily necessities and industrial products. If the parts to be produced by the equipment are too large, the individual components can be produced first, and finally combined into a complete part. It must be noted that size has an impact on time, and it takes longer to manufacture larger parts.
CNC can produce aircraft parts
The size of actual parts and modules that can be produced by CNC machining ranges from desktop devices to bridge devices. It can be said that the limitation of CNC size only comes from the mechanical tools used.
The complexity of parts
RP is not restricted
If a sample can be molded with design software, the time or cost of manufacturing will hardly be affected. One of the biggest advantages of RP is to produce complex parts quickly and cheaply.
CNC is restricted
CNC machining must deal with all the detailed features of the part. As the complexity of parts increases, the number of required equipment and changes in tools will increase accordingly. Large aspect ratios, deep grooves, deep holes and square corners will increase the cost of CNC cutting equipment. Five-axis cutting tools and certain techniques can overcome these shortcomings, but simple operations such as undercutting can also cause problems.
Detailed features
RP is unique
RP can process some details that CNC can't do. For example, RP can process sharp inner corners, deep and narrow channels, tall and thin walls, and prisms with large aspect ratios.
CNC has its differences
CNC has many features that can outperform RP, such as sharp edges, smooth overlap, and clean chamfers. These are especially important when evaluating details about accuracy, namely surface finishing.
Accuracy
The accuracy of RP is 0.125~0.75mm
The accuracy of some individual dimensions of RP may exceed 0.125mm, but the general deviation range is 0.125~0.75mm. The accuracy varies with RP equipment and size. As the size increases, so does the accuracy.
The accuracy of CNC is 0.0125-0.125mm
If the machining equipment is proper, its accuracy may be very high. Normally, the accuracy of CNC is higher than that of RP, and the accuracy is generally related to the cost of the equipment.
Repeatability
RP has low repeatability
RP is very sensitive to many factors that affect the quality of the prototype. The results may be different when parts are manufactured at different times. Temperature, humidity, positioning and placement are just a few of the parameters that can affect product repeatability.
CNC has high repeat accuracy
The repeat accuracy of CNC is much higher than that of RP. If the tool path, tools and materials used are unchanged, the repeatability of the product will be higher. Environmental conditions and human factors will affect the results. For some materials, temperature and humidity will affect the output because they can affect the accuracy of the equipment used by the technician.
Surface finishing
Ra value of RP is 2.5~15 microns
If there is no secondary treatment, even if not all, but some of the surface is very rough. RP uses certain technologies to increase the thickness of the plate to 0.0125~0.025mm, but the layering and unevenness of the plate will still affect the surface finishing. If you want to do secondary processing, the finish can reach the desired level, but doing so will change the accuracy of the part size. At the same time, these operations will add extra time and cost.
The Ra value of CNC is 0.5~5 microns
Machining is different from RP in that it can make surface polishing suitable for prototypes, models and tools. For RP, the secondary treatment (sanding, polishing) can improve the surface finish, but at the same time it will also affect the accuracy, time and cost.
Reliability
The reliability of RP is moderate
For most technologies, the reliability of a product increases as the product matures. RP technology has only 15 years of history, which means that its reliability will have different levels. Due to the short time and resource shortage of this technology, some RP manufacturers don't have much time to improve the components of the device to improve its reliability.
The reliability of CNC is medium to high
The research and development of CNC has a history of more than 30 years, so it is a reliable and reliable technology. Over the years, continuous technological improvements have eliminated equipment components that have reduced product reliability.
Required Operators
RP requires very few operators
Except for secondary operations (such as setting up a stand), RP requires very few personnel. In a few minutes, it can prepare the required information for the parts and start manufacturing. During manufacturing, little or no human involvement is required.
CNC requires many operators
CAM software applications have been improved, but in most cases, they still cannot eradicate human intervention. Equipment installation and operation require experienced technicians; it is extremely rare for models to be manufactured under unmanned conditions.
Need Experienced Technicians
RP requires very few such technicians
The salary of employees of this technology is certainly not the lowest, but compared with machining, the number of experienced technicians is less. This statement is somewhat true, because the technology itself does not require any workers. In addition, after RP has been improved, the operation process does not even require skills.
There are many such technicians required by CNC
Machining requires skills, creativity and the ability to deal with problems. From tool path design, machining strategy to cutting operation and monitoring, machining is done by experienced technicians. As the company's revenue decreases and the number of technicians decreases, it is likely that there will be a shortage of human resources needed to manufacture models.
Development Cycle
The cycle required for RP is short to medium
RP requires fewer employees, fewer operating steps, and is less sensitive to design complexity, so it not only reduces the actual manufacturing cycle, but also reduces the entire process time. Generally speaking, RP technology is efficient in terms of time and manpower. If RP receives the data at 4:30 in the afternoon, the product can be produced the next morning. For CNC, if there is no production time for two shifts, no product can be produced. However, it is not to say that RP technology is the fastest for the processing and manufacturing of any part.
The cycle time required by CNC is medium
Machining involves a lot of things, mainly manpower, tool trajectory, device fixation, processing time, materials, etc. As a result, many tasks take much more time than RP. However, if the design is simple and easy to understand, CNC can also shorten the cycle; if the shaft speed is fast, its feed speed can also be changed.
---
Please keep the source and address of this article for reprinting:Machining Performance Comparison Between CNC And RP
---
Minghe Die Casting Company are dedicated to manufacture and provide quality and high performance Casting Parts(metal die casting parts range mainly include Thin-Wall Die Casting,Hot Chamber Die Casting,Cold Chamber Die Casting),Round Service(Die Casting Service,Cnc Machining,Mold Making,Surface Treatment).Any custom Aluminum die casting, magnesium or Zamak/zinc die casting and other castings requirements are welcome to contact us.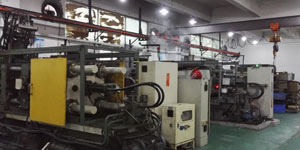 Under the control of ISO9001 and TS 16949,All processes are carried out through hundreds of advanced die casting machines, 5-axis machines, and other facilities, ranging from blasters to Ultra Sonic washing machines.Minghe not only has advanced equipment but also have professional team of experienced engineers,operators and inspectors to make the customer's design come true.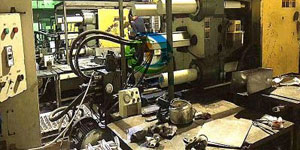 Contract manufacturer of die castings. Capabilities include cold chamber aluminum die casting parts from 0.15 lbs. to 6 lbs., quick change set up, and machining. Value-added services include polishing, vibrating, deburring, shot blasting, painting, plating, coating, assembly, and tooling. Materials worked with include alloys such as 360, 380, 383, and 413.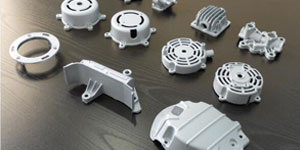 Zinc die casting design assistance/concurrent engineering services. Custom manufacturer of precision zinc die castings. Miniature castings, high pressure die castings, multi-slide mold castings, conventional mold castings, unit die and independent die castings and cavity sealed castings can be manufactured. Castings can be manufactured in lengths and widths up to 24 in. in +/-0.0005 in. tolerance.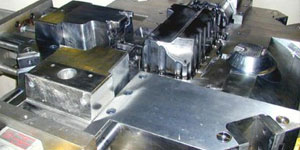 ISO 9001: 2015 certified manufacturer of die cast magnesium, Capabilities include high-pressure magnesium die casting up to 200 ton hot chamber & 3000 ton cold chamber, tooling design, polishing, molding, machining, powder & liquid painting, full QA with CMM capabilities, assembly, packaging & delivery.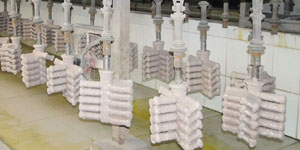 ITAF16949 certified. Additional Casting Service Include investment casting,sand casting,Gravity Casting, Lost Foam Casting,Centrifugal Casting,Vacuum Casting,Permanent Mold Casting,.Capabilities include EDI, engineering assistance, solid modeling and secondary processing.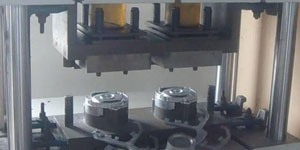 Casting Industries Parts Case Studies for: Cars, Bikes, Aircraft, Musical instruments, Watercraft, Optical devices, Sensors, Models, Electronic devices, Enclosures, Clocks, Machinery, Engines, Furniture, Jewelry, Jigs, Telecom, Lighting, Medical devices, Photographic devices, Robots, Sculptures, Sound equipment, Sporting equipment, Tooling, Toys and more.
---
What Can we help you do next?
∇ Go To Homepage For Die Casting China
---
By Minghe Die Casting Manufacturer |Categories: Helpful Articles |Material Tags: Aluminum Casting, Zinc Casting, Magnesium Casting, Titanium Casting, Stainless Steel Casting, Brass Casting,Bronze Casting,Casting Video,Company History,Aluminum Die Casting |Comments Off