Die Casting Consultation
Online Consultation Services – Industrial Design & Product Drawings for Your Custom Parts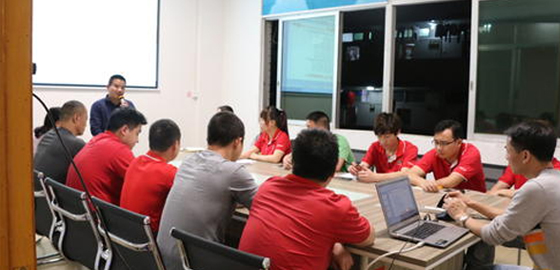 Minghe Metal Manufacturing Co., Ltd is a China casting manufacturing company with more than 25 years of experience in product design and die casting.
With a highly-skilled design and engineering team, our online Consultation Services can turn your concept into reality, ranging from mechanical components to parts used in aerospace, automotive, lock, electronics, military, medical, food, and more industries. Even if you just have an idea of the final product, please tell us your detailed requirements or submit a sample, we'll deliver a professional product design drawing based on your customization. The product design can also be converted into exact objects as required at our factory.
As a die casting company creating exceptional products for manufacturers for more than 35 years, Minghe also has the expertise to consult on everything from product design to assembly to testing and all other essential components of the die casting process.
We offer die casting consultation on a range of processes
| | |
| --- | --- |
| Product design | With our many years of experience in the industry, we know all the essential die casting design considerations that should be taken into account. Our product design consultants will advise on how best to engineer and prototype your product to meet all your requirements and improve your operational efficiency. |
| Aluminum casting | We can oversee your casting process to optimize your production, pointing out opportunities to increase product strength and manufacturing output while keeping costs low even when specialized parts are involved.(Especially in the automotive industry) |
| Heat sinks | To protect electronics like PC-boards, LEDs and high-powered lasers, heat sink die casting is an optimal choice.Minghe consultants can help you get more support out of your heat sinks with less machining required. |
| Zinc die casting | If you need to create high-strength, complex shapes in thin walls, zinc die casting is an excellent option. New to the zinc die casting process? Let the experienced consultants at Minghe guide you on how to implement the process for your project. |
| Assembly and testing | Minghe can help you optimize your assembly processes for faster turnaround times on high production runs while still maintaining exceptional quality that will exceed testing standards. |
Other Consulting Services
| | |
| --- | --- |
| Investment Casting | Minghe is capable of meeting material specifications according to ASTM, SAE, AISI, ACI, DIN, EN, ISO, and GB standards. We have more than 100 different ferrous and non-ferrous alloys with which we cast parts using a complex design criteria. Our dimensionally and geometrically complex investment castings are produced to net shape, minimizing the need for secondary machining. Our top of the line equipment and automation process controls allow for consistent and repeatable tolerances as close as ±0.1 mm. Our castings can also be produced in a wide size range. They be as small as 10 mm long x 10 mm wide x 10 mm high and weigh as little as 0.01 kg, or as much as 1000 mm in length and weigh as much as 100 kg. |
| Sand Casting | Minghe Casting are good at steel sand casting parts. The weight controled is 40-2500kg.The material range includes Carbon Steel, Alloy Steel, Stainless steel,High Manganese steel, Resistance cast iron, High Cr Cast Iron,Gray Iron, Ductile iron,etc.We use the processes of quartz sand casting techinics and Furan resin-Sand casting technics to produce the steel sand casting parts. Dimension tolerance we could reach is CT10-12 . |
| CNC machining | If you need to modify die casting parts or create features that can't be produced by a die casting mold, you can make it happen with CNC machining. Minghe is one of the leading CNC machine companies in the country and can help you navigate the process and create high-quality products. |
| Metal finishing | Whether it's robotic sanding or painting, shot blasting, e-coating or vibratory deburring, we can advise you on a wide range of metal finishing options to give you the best results and meet your specific needs. |
| Electrical aluminum enclosures | To safeguard things like generators, cars, traffic lights and cell tower boxes from extreme weather, you'll need electronic enclosures. Minghe can guide you in determining what type to create and how to produce it, whether it's a box, cabinet or specialty-shaped solution. |
Why Choose Our Online Consultation Services
Accomplished and trained product design team are up to date with latest technology and tools
Capable to detect and solve most problems during the design process easily
Reliable designs to meet your requirements of custom parts for multiple industries
Assist you to complete CAD drawing and project plan, review and analysis are also available
Ensure every step finished within schedule and reach the desired quality
High efficiency and short turnaround time, affordable prices under your budget
Contact Minghe for Die Casting Or Other Consultation
As an experienced die casting provider, we have the unique expertise to provide invaluable consulting services for all kinds of die casting projects. Whether you need assistance with product design for die casting or assembly improvements, Minghe can help.
To learn more about our consulting services and how we can help you, complete our online form, and we'll get in touch as soon as possible.